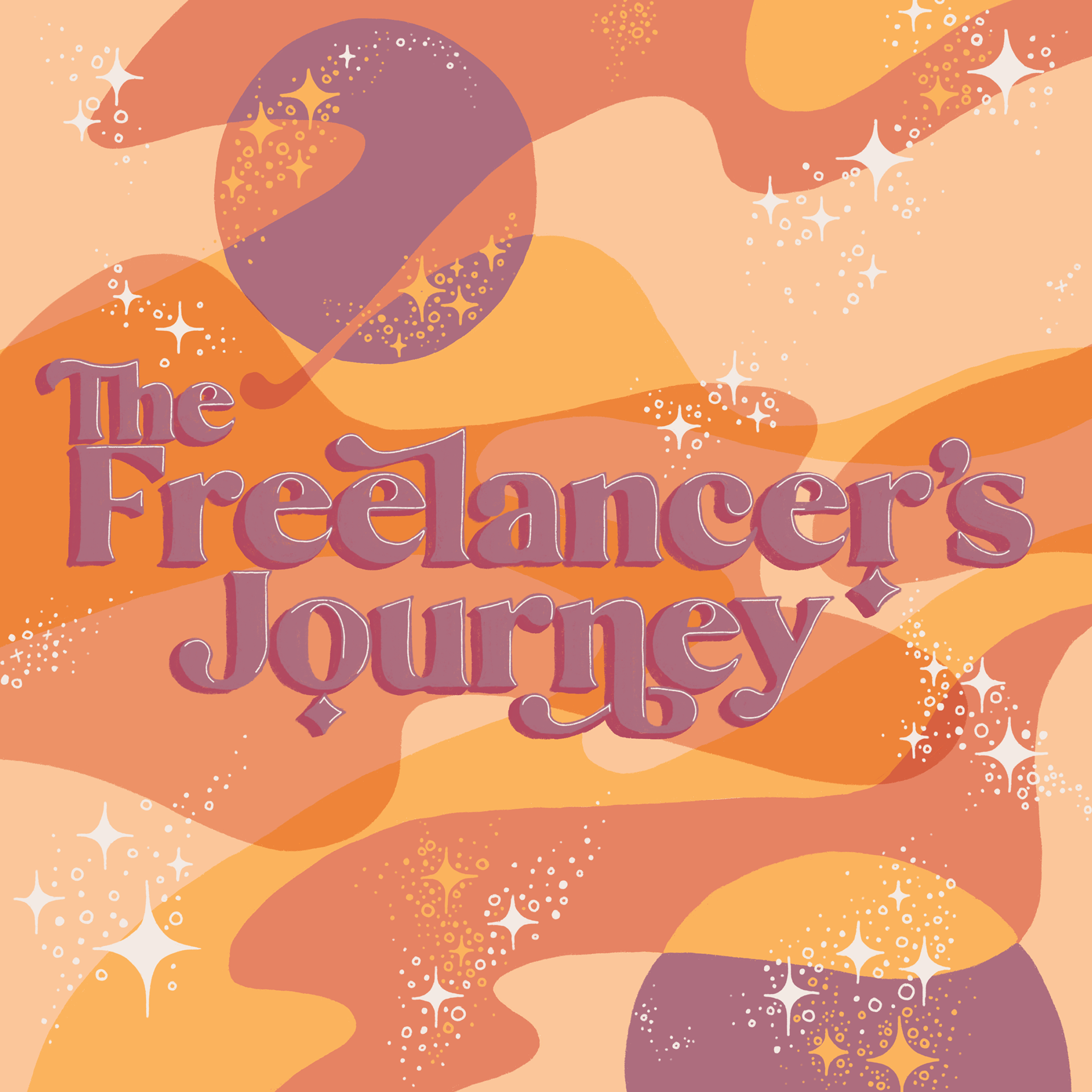 The Freelancer's Journey is a thesis exploration that documents my process as a freelance designer in order to allow other folks to gain insight into what this type is work is like. 
As a student of color, freelancing came with intense feelings of imposter syndrome. No one in my family was following the career path I was, so I didn't know where to turn for advice that resonated with me. I've designed these works to be that accessible and welcoming voice that gives helpful suggestions that I would have loved to know when I was beginning my journey. So much of the design industry is gatekept, and I want my thesis to begin to break down those race and class barriers by sharing any and all experience I've gained freely and abundantly. 
One of the ways I approached this was by creating a guidebook for interacting with clients as a young freelance designer, along with a planner and tote bag. I wanted to create a sort of "tool" kit for young, freelance designer of color to be able to use to feel more confident in the work they are doing.